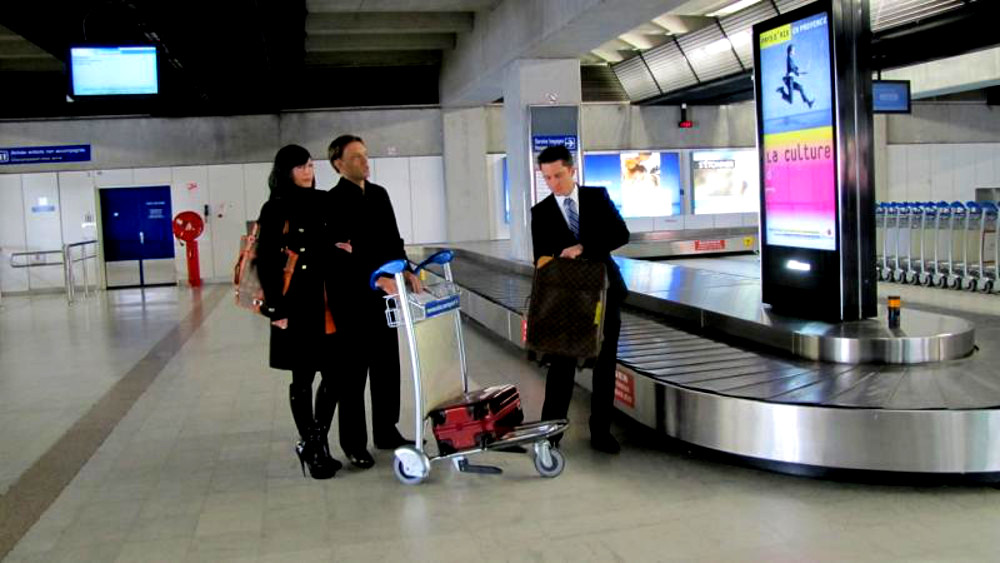 Visitors de Paris, make your stay unforgettable
Are you in Paris in couple for a weekend? Do you have to catch the plane or the train at the first hour? Do you enjoy the city of lights with your family? Are you looking for a tourist break? Jefferson's VTC Paris transports you to a private, secure and comfortable conditions.

- Looking for a serious driver to accompany your family or friends to the airport / train station, at any time, and most importantly, on time !
- You prefer the flexibility of the schedules by car... without having to undergo the fatigue of the trip or the unforeseen mechanical glitches.
- You want to ride in a comfortable and high-end vehicle because the safety of your loved ones is a must.
- You want to control your budget by knowing the price to pay even before your departure?

So do not hesitate, make the choice of Jefferson's VTC Paris for your private trips.
Professionals, discover our sense of service to companies
Jefferson's VTC Paris recreates with fleet vehicles the best conditions to allow you to work, to prepare an important appointment and to avoid the last minute risks.

We put at your disposal accessories and supports to work during your trips and transfers: mobile chargers, WiFi connection, notepads, pens...

Whether on short or long distance, for one or more days; Traveling with Jefferson's VTC Paris is the feeling of always being within range of one's office.
Your transfer Airport, without stress
Save time! Finish with queues at the exit of the airport or drivers who are hesitant about the way to take from your company. Your driver prepares each trip in advance and systematically checks the traffic status "on real time".

In addition, Jefferson's VTC Paris ensures schedules and the terminal of your plane or train. You are sure to find us, upon arrival, to welcome you and take care of your luggage, with punctuality.

When traveling with Jefferson's VTC Paris, you can focus on your business while we do ours.
Partnerships
Because your customers are important, you do not have twice the opportunity to make a good impression or you are an airline, entrust us with the transport of your customers or your staff.

Major customers to pick up or escort to the airport? Call on our professionalism and our sense of service. We organize with you their transport and offer to personalize it in detail so that they feel how much they count for you. Details that sometimes bring a contract, a signature...

We have one thing in common: our job is to transport passengers. We understand your requirements and your needs, and know that the transfer of your staff sailing between Paris airports and your partner hotels is important. Their recovery and comfort also depend on the quality of your customer service. We would be proud to contribute.