Airport Fast Track Services
Airport Fast Track Services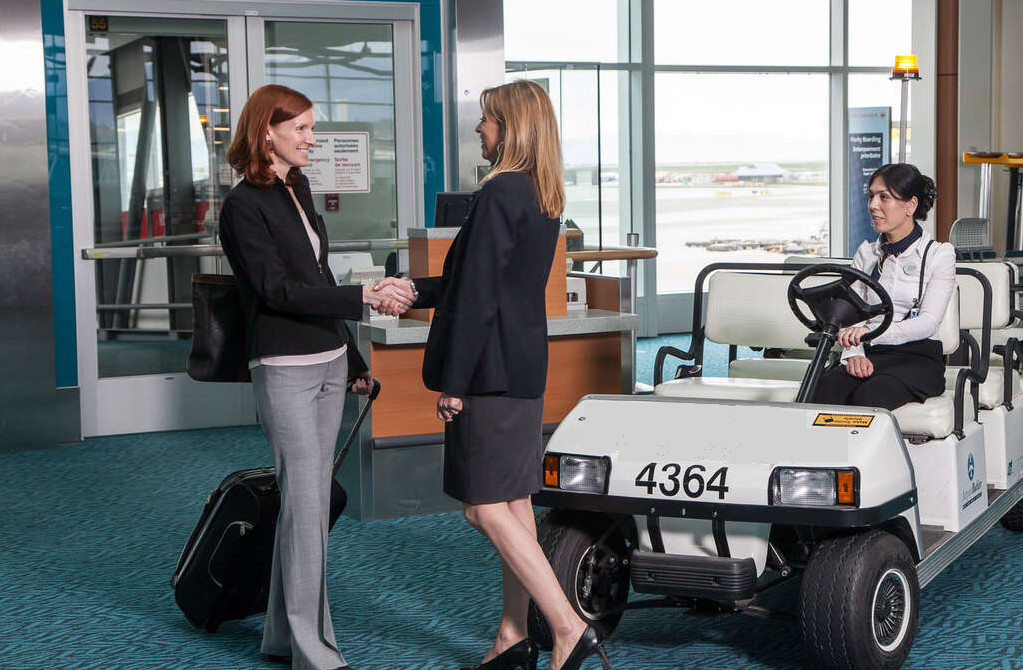 Airport VIP Assistance
For our most distinguished clients, we are proud to organize all-inclusive VIP services at Paris airports. All arrival, departure or transit formalities take place at the exclusive VIP Terminal, in an elegant and relaxing atmosphere. Designated VIP service agents will also provide smooth transportation of all checked baggage to the departing aircraft or driver, and private car transfer to/from the aircraft with discretion.

We ensure a fast, secure and hassle-free journey. Our Meet & Greet service will help you bypass long queues, remove language barriers and make it easier to get through the airport. Our agents assist passengers through all airport formalities and help complete security, immigration, baggage collection and drop-off procedures. We provide invaluable airport services available to all passengers on any airline and in any ticket class.

On a business trip, every moment counts. From preparing notes to talking on the phone, you'll want to use your travel time wisely and enjoy a relaxing state of mind, which is why Fast Track VIP aims to take care of the other aspects of your trip, leaving you free to make the most of your time.
Arrival Service
Book our VIP airport services before your arrival flight and you'll definitely experience the true definition of hospitality and VIP indulgence. Upon your arrival at the airport, you'd be treated to a warm, friendly welcome by our dedicated VIP assistant and escorted speedily through customs and immigration control to arrival hall or onward mode of transportation, up to your needs.
All the airport formalities upon your arrival will be duly fast tracked by our agent. While you're probably cooling off at your reserved VIP lounge or restaurant, be rest assured that we're going to help you handle the entire documentation processes – down to the last detail.

Meeting at the arrival gate with a name sign
Golf cart or private transfer(subject to availability in the selected airport)
Expedite through passport and customs checks
Assistance with luggage collection
Porter service
Escort to your vehicle
Transfer service from the airport
Departure Service
Talk about smooth, stress-free documentation coupled with quick departure, VIP Escape's airport VIP service is your best option. Our team of assistants will go above and beyond to make sure your departure procedure is fast tracked so you don't miss your flight.
Your departure fast track service includes a smooth ride along the airport. A speedy run through passport control, security check, and luggage processing while you get ample time to focus on the journey ahead.

Transfer service to the airport
Meeting at the curbside with a name sign
Porter service
Expedite through check-in, immigration and security
Access to lounge (if applicable)
Escort to the boarding gate
Transit Service
You will be met at the arrival gate and assisted through the airport to the luggage area where you will be met by our porter who will handle the bags. You will be expedited through a security checkpoint and accompanied to a lounge (if eligible). When the plane is ready for boarding you will be guided to the gate.

Meeting at the arrival gate with a name sign
Expedite through immigration and security
Assistance with luggage collection
Porter service
Access to lounge (if applicable)
Escort to the boarding gate
Premium 
concierge services
In addition to VIP airport assistance, our expertise in the luxury segment allows us to offer exclusive concierge services in Paris. These range from luxury hotels to interpreters and guides, from ultra comfortable Mercedes transfers to gourmet restaurants, from special event ticketing to VIP leisure travel.

Need fast track VIP assistance on your next trip? contact us today.